Decorative Metal Garden Screens Metal Garden Screen Panels
Ideas Description
Decorative metal garden screens metal garden screen panels. Laser cut metal screens flowers laser cut metal screen panels. Simple outdoor privacy screens decorative metal outdoor privacy screens panel. Decorative metal gates decorative iron gate wall art. Decorative garden screens garden ideas, metal screen panels for landscaping decorative metal screen sheet material decorative metal screen mesh.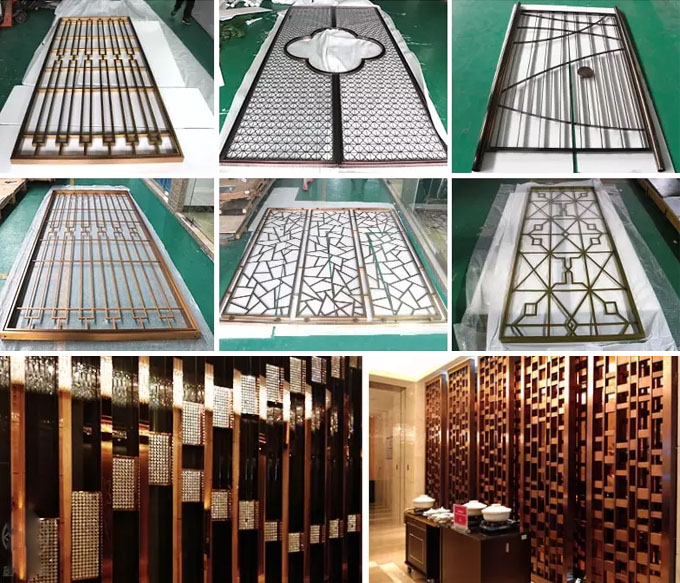 Steelaman integrated the whole industry chain with own factories to provide the customers one stop solutions for all kinds of stainless steel screen room divider and Stainless Steel Skirting and all kinds of decorative projects.
With more than 10 years of growth,Steelaman can produce and match big projects from architectural interior decorative products to outdoor big Stainless Steel Sculpture, also widely used for hotel decoration, elevator decoration applications, Household appliances, Bathroom decoration, Showcase, Ceiling and cabinets and furniture etc
This is Yugo from Steelaman,which is a professional
metal products decor manufacturer in China.
We would like briefly introduce our strengths as followings:
1) One-Stop solutions for all kinds of metal decorative products
2) 15years old factory with 5000square meter workshop
3) Efficient supply ability 50 containers monthly.
4) We can produce and match big projects from architectural interior decorative products to outdoor big Stainless Steel Sculpture