Client Feedback Shenzhen Four Seasons Hotel Stainless steel Decoration project
Client Feedback
Shenzhen Four Seasons Hotel Stainless steel Decoration project
Case description
Shenzhen Four Seasons Hotel Stainless steel Decoration project
Project name: Four Seasons Hotel Shenzhen
Project address: No. 138, Fuhua 3rd Road, Futian District
Nature of project: Case of hotel decoration
Project scale: 8,560 square meters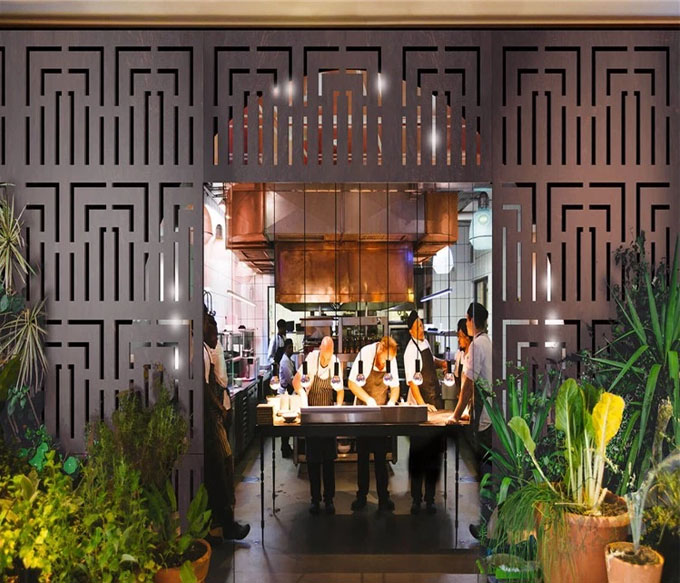 [Project Overview]
Forming part of Shenzhen's future urban landscape, China's most distinctive hub, Four Seasons Hotel Shenzhen is a crossroads where travelers and the city's creative, social and corporate classes join and connect.For unforgettable moments in Shenzhen, make full use of two swimming pools, a private exercise room, a tranquil spa, 24-hour open fitness facilities with floor-to-ceiling Windows, and more.
The lobby of Shenzhen Four Seasons Hotel is different from other hotels, which is full of artistic feeling. The lobby is decorated with oil paintings inlaid with stainless steel decorative strips, and mirrored stainless steel decorative strips are also used in the rooms.Wall painting stainless steel edge line, used for interior decoration when the use of the edge line of the special material, not only beautiful, elegant style, easy to clean, and not easy to damage and aging.
Stainless steel edge strip after cold pressing one body forming, strict choice of perfect combination, elegant modeling, gorgeous and elegant appearance, and the product structure is solid, durable.Wall painting stainless steel edge strip not affected by any climatic conditions, collision resistance is very good, can be repaired according to your decoration requirements into your ideal Angle.
Stainless steel screen is refers to the special space is not the half of the facade to interior space, and the four seasons hotel in shenzhen decorating a process, many physical partition, screen, display racks, wine, for example, such a partition can break the inherent pattern, to distinguish the different nature of the space, also can make the bedroom or business environment abound change and realize the interaction between space, provide greater integration of art and taste of space.
If you have a large or open-plan living space, room dividers – also known as partitions or Shoji screens – are a beautiful and easy way to either separate or distinguish 2 sections within that space, or to provide a chic, decorative focus point within the room. Alternatively, room dividers can also be used to provide a private area in an otherwise open space, screen off an unseemly area or shield an open fire. Very versatile, room dividers provide an easy solution to so many household problems, and they look great!

We have scouted around for what we believe are some of the best quality and best looking room dividers out there. We've found metal dividers/fire screens; Shōji style room dividers, Traditional wooden room dividers, Photo Room Dividers Carved Ornate Room dividers. Our list will provide you with inspiration for any kind of home.
Scan QR Code.Contact Us Whatsapp & Wechat & Instagram