Advantages of Stainless Steel
Advantages of Stainless Steel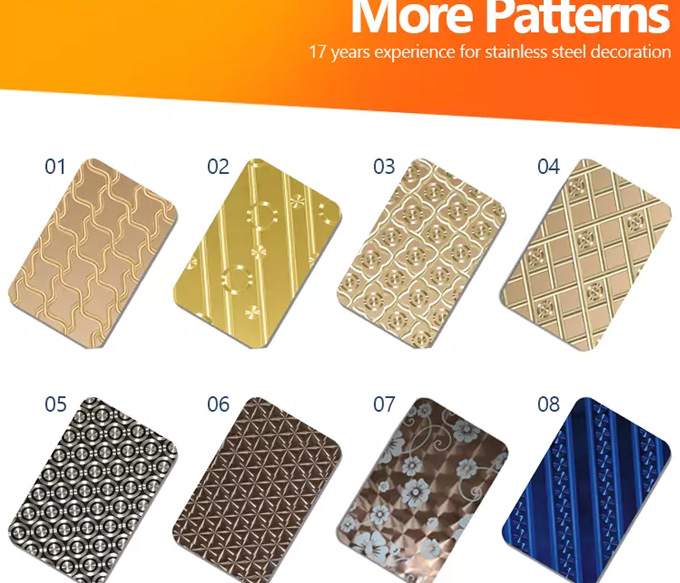 Aesthetic appeal: Stainless steel is available in many surface finishes. It is easily and simply maintained, resulting in a high-quality, professional appearance.
Corrosion resistance: All stainless steels have a high resistance to corrosion. Low alloyed grades resist corrosion in atmospheric conditions; highly alloyed grades can resist corrosion in most acids, alkaline solutions, and chloride bearing environments, even at elevated temperatures and pressures. We use both Type 304 and Type 316, depending on your project requirements.
Ease of fabrication: Stainless steels can be cut, welded, formed, machined and fabricated for many uses and styles.
High and low temperature resistance: Some stainless steel grades will resist scaling and maintain high strength at very high temperatures, while others show exceptional toughness at cold temperatures.
Hygienic properties: The cleanability of stainless steel makes it the prime choice for places that need exceptional cleanliness, such as in hospitals.
Life cycle characteristics: Stainless steel is an affordable, durable, low maintenance material. It is also a GREEN material as it contains recycled content and can be recycled at the end of its life cycle.
Strength: The cold work hardening properties of many stainless steels can be used in design to reduce material thicknesses and reduce weight and costs. Other stainless steels may be heat treated to make very high strength components.
Steelaman Metal Products offers a wide variety of other metal choices as well. Metals can be customized in finishing options that will match your existing features or enhances your design.
Steelaman integrated the whole industry chain with own factories to provide the customers one stop solutions for all kinds of stainless steel screen room divider and Stainless Steel Skirting and all kinds of decorative projects.
With more than 10 years of growth,Steelaman can produce and match big projects from architectural interior decorative products to outdoor big Stainless Steel Sculpture, also widely used for hotel decoration, elevator decoration applications, Household appliances, Bathroom decoration, Showcase, Ceiling and cabinets and furniture etc.
Please see our Grille and Metalwork catalogue for a full list of options for your perforated decorative metal needs.
For a consultation, or to order your product today contact us at +86 18007570077 or sales@steelaman.com.