About Us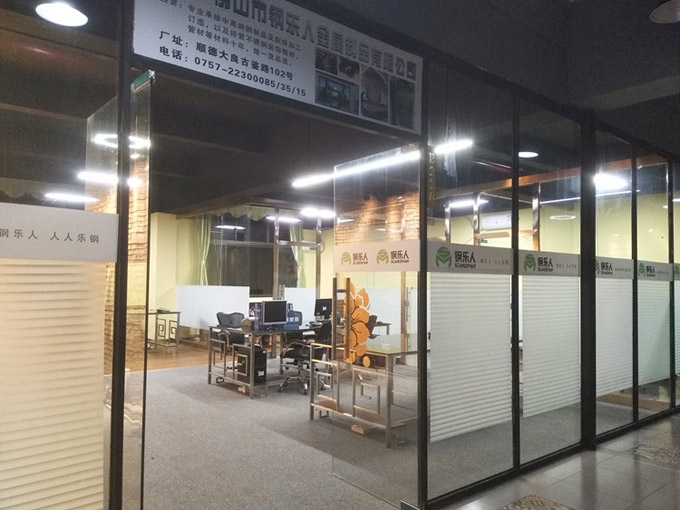 Steelaman Marketing Center
Foshan Steelaman Metal Products Co., Ltd., founded in 2006, located in DaLiang Town, Shunde District, Foshan City, Guangdong Province, covering an area of over 10,000 square meters, is a stainless steel furniture enterprise with professional R & D, design, production and sales and provides OEM overall furniture engineering solutions.
The object localization of our company is the middle-end and high-end hotels (guest rooms, banquet hall, function hall and KTV rooms), Chinese and Western restaurants, theme restaurants, miscellaneous medium-sized and large-sized celebrations and recreational places.
Series of products are: custom-made stainless steel, steel chairs, western dining chairs, bar chairs, bar tables,tea tables, folding tables,stainless steel flower shelf,hot pot tables,stainless steel screen,stainless steel partition,stainless steel wine cabinet,hotel adornment,hotel decoration engineering,furniture for guest rooms or suites, miscellaneous hotel trolleys , which are fashionable and durable with many available varieties and complete specifications.
Our company adheres to a win-win management theory and strives to provide the merchants with perfect products and more satisfactory after-sales service.
The Factory workshop